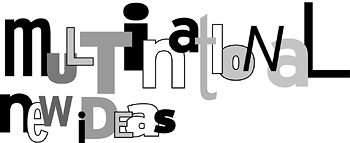 Ten big global gift ideas
By Katy Bell
For the late-night, multitasking Santa in all of us, there's plenty of nifty gifts on the Net, as well as some more exotic stuff to be found locally:
www.fashionmall.com
This site is a veritable maze; don't forget to leave a trail of cookie crumbs so you can find your way home. Within, there are links to more than 30 uptown and downtown designers, including Dolce & Gabbana, Gucci, Cynthia Rowley, Banana Republic and babygap, either through their own websites or other vendors. Search by designer or browse the featured items. Lots of stuff for men too. For girls, my favorite: beautyjungle.com's feather tiara by Haute Stuff for a paltry $60.
www.punpun.com
Your link to hipster Soho heaven. They bill themselves as a boutique, hoping to reach the "young, real woman" who hates the warehouse seconds and platform shoes found on most Internet sites (they say). You'll need FlashMedia to view the items on the site, and once you're on you'll see stuff by Bisou-Bisou, Cynthia Rowley, Poleci and GEISHA. There is a sale area. My favorite: free shipping in the good ol' U.S.A.
www.bestselections.com
For her, 1,100 items from which to choose. Him, 651. (That's about right.) This site offers great variety: kids, pets, sports, spa, jewelry, home, art and antiques, along with the fashion offerings. Good pictures and descriptions, streamlined ordering guidelines. You have the option of sending the item directly to the object of your material affection. My favorite (listen up, sugar daddies): ruby and diamond one-of-a-kind huge ass ring = $15K. Don't worry, they've got stuff for 20 bucks too.
www.omo-normakamali.com
Shop Like a Celebrity Service. Yep, fill out your SLAC form online, and a personal shopper will send your selection overnight for you to try on in the privacy of your own home. Only pay for what you keep. I know you can make this work for gift giving, and maybe you might accidentally end up with something pretty for yourself. Sorry, boys, it's all girlie gear. My favorite: rubber mood skirts (just like the rings).
www.gifts.bolt.com
I've been reading Lolita this week ... got a preteen to shop for? This is a great teen site that allows you to type in the age and sex of your giftee to search for just the right thing. Gifts for girls and guys, clothes and accessories, music and sports stuff. My favorite: the place on the home page that tells you the last item purchased on the site.
And for the Luddites, shunning online purchasing options ...
Wristbands!
Hailed the godmother of the new wristband trend, German-born designer Jutta Neumann offers 50 colors of luscious leather strips to wrap the tender wrists of the one you adore. Her shop is in the heart of Manhattan's East Village. If you aren't going to be in the neighborhood, give her a call. Jutta Neumann is at 317 E. 9th St., New York, NY 212.799.4302.
Mapuche Bags
Thick and sturdy saddle leather in great colors and patterns make these handbags a creative and lasting gift. Available at Taxi in San Francisco. Taxi is at 1615 Haight St., 415.431.9614.
Visit Cara Mia
Got a hunk of change to spend on that special girl? Now, I don't live anywhere near the Marina, but occasionally I manage to drift north to the land of privilege and light. And on my last visit, I came across Cara Mia and discovered its cutting-edge stock. I practically drooled over the nubbiness of this season's sweaters and frocks, and there's a great 50 percent-off back room--the day I went these incredible handbags were an additional 20 percent off. Cara Mia is at 1814 Union St., 415.922.2272.
Go to Ross
Got a Jackson to spend on that special someone? For under $20, you can make a special gift happen. If you know the shoe size, go for the racks. I always find at least one decent or tricky pair of shoes. It can be a little hit or miss, kind of like garage-sale shopping. Last year I found a cookbook for my brother. Last week I found myself a swell pair of DKNY angora/lambs wool softy socks for $5.99. Ross Dress for Less is everywhere.
Homemade Pet Rock
Don't forget that you always have the option to shrug off capitalistic expectations of the holiday season. Handmade, homemade--show off your creative talents. Make some hideous yet expressive pieces for your loved ones. If they wear it or hang it up, you'll know their feelings for you are true.
---
Buy Buy Buy: Tons of stuff to blow your holiday bonus on.

The Bold and the Beautiful: The luxury you give comes back to you three times....

Holy Sh*t! Holy gifts for the truly devout.

Maturation Anxiety: From the thoughtful to the thought-provoking, an eclectic list for those who aren't quite sure if they're ready to make the leap into adulthood.

Cheap Trips: Gifts for the man (or woman) who has nothing.
---
[ San Francisco | MetroActive Central | Archives ]